Anger Management for Physicians
Specialized anger management for physicians and surgeons
Lecture-Anger Management for Physicians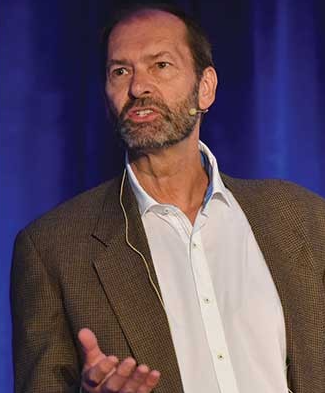 Anger is a normal emotion but when poorly managed can cause chaos in the medical workplace. It is widely recognized that patient safety and quality of care depend on good communication and teamwork. There is an increasing need for services to help doctors, and other health care workers, manage anger appropriately and communicate well. Dr. Hudson is a Fellow of the National Anger Management Association (NAMA) and an anger management specialist certified by NAMA.
REFERENCES & COMMENTS: "My experience with Dr. Hudson was very different. He used his experience in mental health to support me in my desire to improve both professionally and personally. I highly recommend Coaching for Physicians to any physician that has (these) experiences: For those in transitions of location or job…For those feeling abused by their experiences in training, their employer, their patients…For those working in healthcare organizations where teambuilding is particularly important.. For those experiencing or at risk for burn‐out…For those feeling the stress of a professional career that forces individuals to the edge of work‐ life balance…For those feeling under scrutiny from authorities (third party payers, state organizations, employers) or from patients… For those experiencing heavy workloads… For those managing time constraints… Forthose who are feeling that medicine is not fulfilling…For those striving to improve professional and personal relationships…In short, I recommend coaching for all physicians." Telemedicine Physician/Tennessee
This lecture teaches the skills needed to reduce angry outbursts, manage the frustrations of modern medicine and improve the communication skills needed to work in a healthcare team. By the end of this lecture, participants should be able to:
Understand anger dynamics in terms of the anger cycle and the fight or flight theory

Understand how the personality of physicians and medical training can contribute to anger

Be aware of the legal, ethical and medical consequences of unmanaged anger

Recognize early signs of anger buildup and reading anger warning signs

Know the helpful and unhelpful ways of dealing with anger

Know techniques to control anger, particularly using coping thoughts and mindfulness

Set boundaries and communicate needs

Know the difference between a boundary and an expectation

Improve communication and express a feeling or position using I-messages.

Understand how to identify the problem

Understand the role of emotional intelligence and empathy

Know skills for constructive disagreement, including effective negotiation and solution-building

Understand how to deal with unrealistic expectations

… and much more
For information about costs and scheduling call 505-280-4284 or use our contact page.
Dr. Patrick Hudson MD, FACS, BCC is a Fellow of the American College of Surgeons anda Fellow of the National Anger Management Association. He is also a Board Certified Plastic Surgeon and a BoardCertified Coach. In addition to his medical degrees, he has advanced degrees in Mental Health Counseling, Medical Ethics and Liberal Arts. Dr. Hudson is an anger management specialist certified by the NAMA and is available for coaching and education. He specializes in individual anger management and emotional intelligence coaching for physicians and surgeons.